Year 1
Ms. Culkin and Mrs. Firby
Find out how we teach reading by clicking here.
Do You Know Your Phonics?

Do your parents?! Have a try at remembering all the sounds we know below. Remember that the yellow ones have one sound; the blue ones have two sounds and the green ones have more than two sounds. The ones with a red box are the ones we find trickiest. Good luck!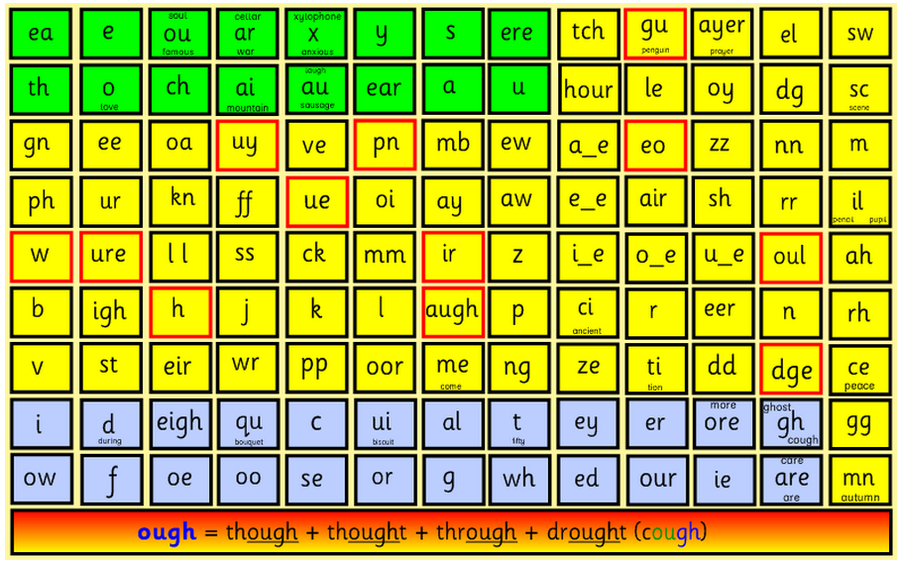 Our 5 Ws
Welcome: God is at the heart of our loving and caring school family. We welcome people into our school and classroom with a big smile!
Worship: Prayer, worship and reflection are a daily part of our lives- we also pray through songs and good actions. We play together and we pray together!
Witness: We try to live our lives by the values that Jesus taught us. We give witness by living out our Mission statement in our school and in the wider community.
Word: We live out God's Word in our friendships and the care we show for each other. We work hard, using our God given talents to achieve our best. We keep Jesus close to us at St Joseph's!
Welfare: We show love and respect for everybody in everything we say and do. We try to help each other and be the best person we can be. We know that we should treat other people how we want to be treated!
We ♥ Reading!
We love reading books but sometimes you can't carry enough around. Don't worry! Have a look at some of these reading books by Oxford Reading Tree. They are excellent. Click here for the library.